MAGAZINES FOR MUSICIANS HELP YOU STAY ON TOP OF YOUR PROFESSION

Magazines for musicians inform us of the latest gear and equipment, expand our knowledge and technical skills and help us keep up with the latest developments in the music industry.















BASS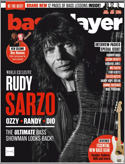 Bass Player magazine

is for serious electric and acoustic bass players who want to play and sound better. Each month, Bass Player features interviews with the world's top bassists, hands-on lessons in every style, comprehensive reviews of basses, amps and effects, and news about the latest music and hottest gear.
GUITAR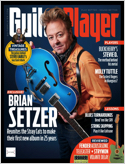 Guitar Player Magazine

is for serious players looking to improve their performances. Each month, Guitar Player brings you stories about your favorite artists, profiles and reviews of the latest gear, and workshops and articles to help you become a better player.



Acoustic Guitar


"1 Year, 12 issues - Acoustic Guitar Magazine is for acoustic guitar enthusiasts, both professional and amateur."

DRUMS

Each issue of DRUM! Magazine is packed with artist insights, lessons, practice and recording tips, and career advice. With honest product reviews, a special hand drum section, electronic product information, and more, DRUM! is THE hip rock drumming magazine of today.
KEYBOARDS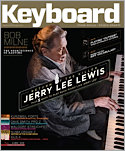 Keyboard

is the definitive source for keyboard technology and techniques. Each month, Keyboard is packed with the information you need to make music with today's hot new technology -- synthesizers, digital recording systems, MIDI sequencers, multimedia gear and more. Plus, you also get stories about your favorite artists.


STRINGS

Strings Magazine is produced by and for players and teachers of bowed stringed instruments. Each issue of Strings features scores of music for stringed instruments, both contemporary and antiquarian, and also includes interviews with such renowned musicians as Yo-Yo Ma and Yitzhak Perlman.
INDEPENDENT ARTISTS


Under the Radar Magazine
The solution to music pollution! Under the Radar is one of America's best independent music magazines. Each issue features interviews and reviews of the latest new and interesting music being made today.

RAP MUSIC


Word Up! Magazine
Word Up! magazine is devoted to the world of rap music. Each of Word Up! magazine features articles on rap and hip-hop performers, posters and fan contests.

SONGWRITERS



American Songwriter


"1 Year, 6 issues - American Songwriter Magazine is the creative resource for amateur and professional songwriters"

RECORDING AND TECHNICAL
For nearly 20 years, EQ has been a key resource for recording aficionados - from musicians to full-fledged audio pros. With an emphasis on uncovering the secrets behind some of the most influential productions of our time and informing its readership as to how to apply and maximize the newest and greatest products to similar ends, EQ is unique in its mission to truly deliver real-world recording solutions that serve to educate and inspire a wide audience of recording enthusiasts.
ON-LINE MUSICIANS MAGAZINES
Guitar Magazines
Tcguitar.com
Acguitar.com
Flatpick.com
Guitarplayer.com
Guitarworld.com
Jazzguitar.com
Justjazzguitar.com
Vintageguitar.com
Keyboard Magazines
Keyboardmag.com
Pianotoday.com
Music Technology
Emusician.com
Music Industry
Billboard.com